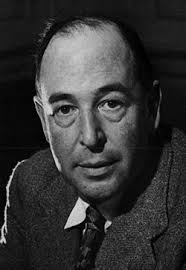 Clive Staples Lewis, commonly called C. S. Lewis and known to his friends and family as "Jack", was a novelist, poet, academic, medievalist, literary critic, essayist, lay theologian, and Christian apologist born in Belfast, Ireland.
Born: November 29, 1898, Belfast, United Kingdom
Died: November 22, 1963, Oxford, United Kingdom
Awards: Carnegie Medal in Literature
You are never too old to set another goal or to dream a new dream.
Aim at heaven and you will get earth thrown in. Aim at earth and you get neither.
Failures are finger posts on the road to achievement.
Courage is not simply one of the virtues, but the form of every virtue at the testing point.
We are what we believe we are.
Integrity is doing the right thing, even when no one is watching.
Love is something more stern and splendid than mere kindness.
Things never happen the same way twice.
You can make anything by writing.
I have learned now that while those who speak about one's miseries usually hurt, those who keep silence hurt more.
You can never get a cup of tea large enough or a book long enough to suit me.
Some day you will be old enough to start reading fairy tales again.
God can't give us peace and happiness apart from Himself because there is no such thing.
What draws people to be friends is that they see the same truth. They share it.
A proud man is always looking down on things and people; and, of course, as long as you are looking down, you cannot see something that is above you.
True humility is not thinking less of yourself; it is thinking of yourself less.
I pray because I can't help myself.I pray because I'm helpless.I pray because the need flows out of me all the time – waking and sleeping.It doesn't change God – it changes me.