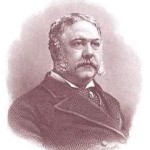 William Arthur Ward (1921 – March 30, 1994) is one of America's most quoted writers of inspirational maxims.
He is the  author of Fountains of Faith.
More than 100 articles, poems and meditations written by Ward have been published in various magazines.
Born and raised in Louisiana, Ward entered the United States Army  in 1942 and rose to the rank of captain.
Read below the inspiring Quotes of William Arthur Ward.
The pessimist complains about the wind;
the optimist expects it to change;
the realist adjusts the sails.
Opportunities are like sunrises. If you wait too long, you miss them.
if you can imagine it, you can achieve it,
if you can dream it, you can become it.
It is wise to direct your anger towards problems — not people; to focus your energies on answers — not excuses.
A warm smile is the universal language of kindness.
The mediocre teacher tells.
The good teacher explains.
The superior teacher demonstrates.
The great teacher inspires.
Flatter me, and I may not believe you.
Criticize me, and I may not like you.
Ignore me, and I may not forgive you.
Encourage me, and I will not forget you.
Love me and I may be forced to love you.
A true friend knows your weaknesses but shows you your strengths;
feels your fears but fortifies your faith;
sees your anxieties but frees your spirit;
recognizes your disabilities but emphasizes your possibilities.
God gave you a gift of 86,400 seconds today. Have you used one to say 'thank you' ?
The adventure of life is to learn.
The purpose of life is to grow.
The nature of life is to change.
The challenge of life is to overcome.
The essence of life is to care.
The opportunity of life is to serve.
The secret of life is to dare.
The spice of life is to befriend.
The beauty of life is to give.
Feeling gratitude and not expressing it is like wrapping a present and not giving it.
Do more than belong: participate.
Do more than care: help.
Do more than believe: practice.
Do more than be fair: be kind.
Do more than forgive: forget.
Do more than dream: work.
Gratitude can transform common days into thanksgivings, turn routine jobs into joy, and change ordinary opportunities into blessings.
A life lived without forgiveness is a prison.
Adversity causes some men to break; others to break records.
When we seek to discover the best in others, we somehow bring out the best in ourselves.
Blessed is he who has learned to admire but not envy, to follow but not imitate, to praise but not flatter, and to lead but not manipulate.
Forgiveness is a funny thing. It warms the heart and cools the sting.
Greatness is not found in possessions, power, position, or prestige. It is discovered in goodness, humility, service, and character.
Before you speak, listen.
Before you write, think.
Before you spend, earn.
Before you invest, investigate.
Before you criticize, wait.
Before you pray, forgive.
Before you quit, try.
Before you retire, save.
Before you die, give
The more generous we are, the more joyous we become.
The more cooperative we are, the more valuable we become.
The more enthusiastic we are, the more productive we become.
The more serving we are, the more prosperous we become.