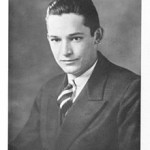 Samuel Moore "Sam" Walton (March 29, 1918 – April 5, 1992) was an American businessman and entrepreneur born in Kingfisher, Oklahoma, United States of America.
Sam Walton is best known for founding the retailers Walmart and Sam's Club.
Sam Walton built Wal-Mart into the biggest retailer in the world, transforming the way America shopped and making himself one of the world's richest men in the process.
Read below some inspiring Quotes of Sam Walton.
Outstanding leaders go out of their way to boost the self esteem of their personnel. If people believe in themselves it s amazing what they can accomplish.
I had to pick myself up and get on with it, do it all over again, only even better this time.
High expectations are the key to everything.
There is only one boss. The customer. And he can fire everybody in the company from the chairman on down, simply by spending his money somewhere else
I have always been driven to buck the system, to innovate, to take things beyond where they've been.
We're all working together; that's the secret.
Sam Walton's 10 Commandments
1. Commit to your business.
2. Share your profits with your associates and treat them like your partners.
3. Energize your colleagues.
4. Communicate everything you possibly can to your partners.
5. Appreciate everything your associates do for the business.
6. Celebrate your success.
7. Listen to everyone in your company.
8. Exceed your customers' expectations.
9. Control your expenses better than your competition.
10. Blaze your own path.