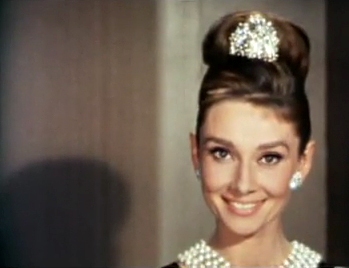 Audrey Hepburn (born Audrey Kathleen Ruston; 4 May 1929 — 20 January 1993) was a British actress and humanitarian.
She was ranked by the American Film Institute as the third greatest female screen legend in the history of American cinema.
She is also regarded by some to be the most naturally beautiful woman of all time. She spoke several languages including English, French, Dutch, Italian, Spanish, and German. Hepburn remains one of few people who have won Academy, Emmy, Grammy, and Tony Awards.
Audrey Hepburn devoted much of her later life to UNICEF. She worked in some of the most profoundly disadvantaged communities of Africa, South America and Asia between 1988 and 1992.
Read below the famous quotes of Audrey Hepburn.
The most important thing is to enjoy your life – to be happy – it's all that matters.
You can tell more about a person by what he says about others than you can by what others say about him.
Nothing is impossible, the word itself says 'I'm possible'!
I believe in being strong when everything seems to be going wrong. I believe that happy girls are the prettiest girls. I believe that tomorrow is another day and I believe in miracles.
For beautiful eyes, look for the good in others; for beautiful lips, speak only words of kindness; and for poise, walk with the knowledge that you are never alone
The best thing to hold onto in life is each other.
The beauty of a woman must be seen from in her eyes, because that is the doorway to her heart, the place where love resides.
I love people who make me laugh. I honestly think it's the thing I like most, to laugh. It cures a multitude of ills. It's probably the most important thing in a person.
The beauty of a woman is not in a facial mode but the true beauty in a woman is reflected in her soul. It is the caring that she lovingly gives the passion that she shows. The beauty of a woman grows with the passing years.
As you grow older, you will discover that you have two hands, one for helping yourself, the other for helping others.
Pick the day. Enjoy it – to the hilt. The day as it comes. People as they come… The past, I think, has helped me appreciate the present – and I don't want to spoil any of it by fretting about the future.
I heard a definition once: Happiness is health and a short memory! I wish I'd invented it, because it is very true.
Opportunities don't often come along. So, when they do, you have to grab them.
People, even more than things, have to be restored, renewed, revived, reclaimed, and redeemed; never throw out anyone.
Happy girls are the prettiest.
Anyone who does not believe in miracles is not a realist.
Watch these Quotes as video here.