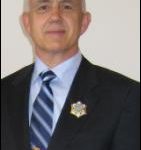 Jack McIver Weatherford is the former DeWitt Wallace Professor of anthropology at Macalester College in Minnesota. He is best known for his 2004 book, Genghis Khan and the Making of the Modern World.
Born: Columbia,United States
If you can't swallow your pride, you can't lead. Even the highest mountain had animals that step on it.
The first key to leadership is self-control.
A leader should demonstrate his thoughts and opinions through his actions, not through his words.
Without the vision of a goal, a man cannot manage his own life, much less the lives of others.
Victory did not come to the one who played by the rules; it came to the one who made the rules and imposed them on his enemy.
Even in this high-tech age, the low-tech plant continues to be the key to nutrition and health.
You may conquer an army with superior tactics and men, but you can conquer a nation only by conquering the hearts of the people.
Maintain your soul as one in the night and the day.
Get up early and go to bed late.
Although many people can be your helper, no one should be closer to you than your own consciousness.
The great struggle of history has been for the control over money. It is almost tautological to affirm that to control the production and
distribution of money is to control the wealth, resources, and people of the world.